It is an art workshop designed for children where we seek to inspire, heal and express feelings, and lead the child to dream and think about a bright future.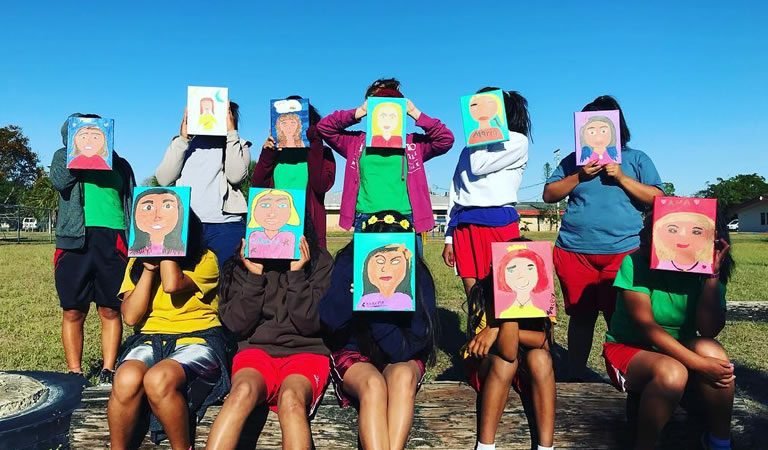 The self-portrait exercise and its dynamics help youth and children discover many good characteristics, qualities, and best traits in themselves.
It is a workshop where we make declarations of blessings for ourselves while looking at ourselves in a mirror, identifying and fostering the child's self-esteem while drawing and painting a beautiful self-portrait.
This class allows us to see different situations in which a child can find themselves. It can be sadness, anger, frustration, happiness, among other things. The self-portrait allows children to look unto the future, dreaming of what is to come. We emphasize their strength and skills and inspire them to reach their dreams.
Currently, we have given this workshop to more than 1000 children. It has been incredible to see the result of each of their creations. This class has touched the lives of children and young people who have been victims of abuse, abandonment, and human trafficking.
Give the gift of life-changing art!
Dreams Hatchery is a registered 501(c)(3) non-profit in the United States, and all gifts to us are tax-deductible in the United States to the fullest extent allowed by law. Our Tax ID number is 82-3666548.